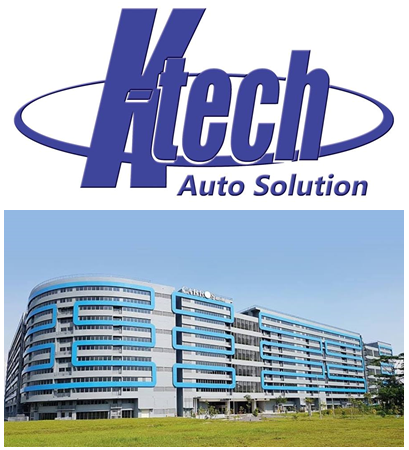 Our Office :
       K-Tech Auto Solution Pte Ltd
         60 Jalan Lam Huat #05-55
         Carros Centre  S(737869)
         Tel      : +65 6264 3832
         Fax    : +65 6264 6383
         Email : admin@k-tech.sg
Our Warehouse :
        60 Jalan Lam Huat #05-42
        Carros Centre S(737869)
Our Malaysia Office :
      K Tech Auto Solution Sdn. Bhd.
        Contact no. : +60 18-9492820
        Email : sales@k-techmy.com
K-Tech Auto Solution Pte Ltd has been serving the workshop equipment and supply needs for motor industry throughout the Singapore region since 2004. Hundreds of companies have trusted our services for the complete line of workshop equipment, car performance & carcare products.
We are grateful that our company has a professional sales and technical team which comprising the capabilities of assisting customer in marketing, workshop management as well as vehicle diagnostic problems.
As we understand that you may have different choices in selecting the supply for your needs. For that reason, we would like to emphasize to you that K-Tech Auto Solution are also supporting by a technical team that is focus on timely and accurate order fulfillment. With the well-built teams - we are truly value our business with customers.
Our Accreditation -
ITE certified OJT Centre System
Accreditation in Skills Training
Standardization of OJT Practices
Capability Development Framework
Institute of Motor Industry, IMI(UK) Approved Centre
Accreditation in Training Program
Offers Certified Mechanic Course
Provide wide range of Skill Development Programs
Specialised in hybrid/EV Vehicle Training Program